Looking for salsa class in Malmö? Welcome to La Candela 🔥💃🕺🔥

We love to make people happy! We've been doing this for many years as dance instructors, and at La Candela we offer classes and entertainment in Salsa (Cuban style a.k.a Baile de Casino) and Rueda de Casino in Malmö, Sweden.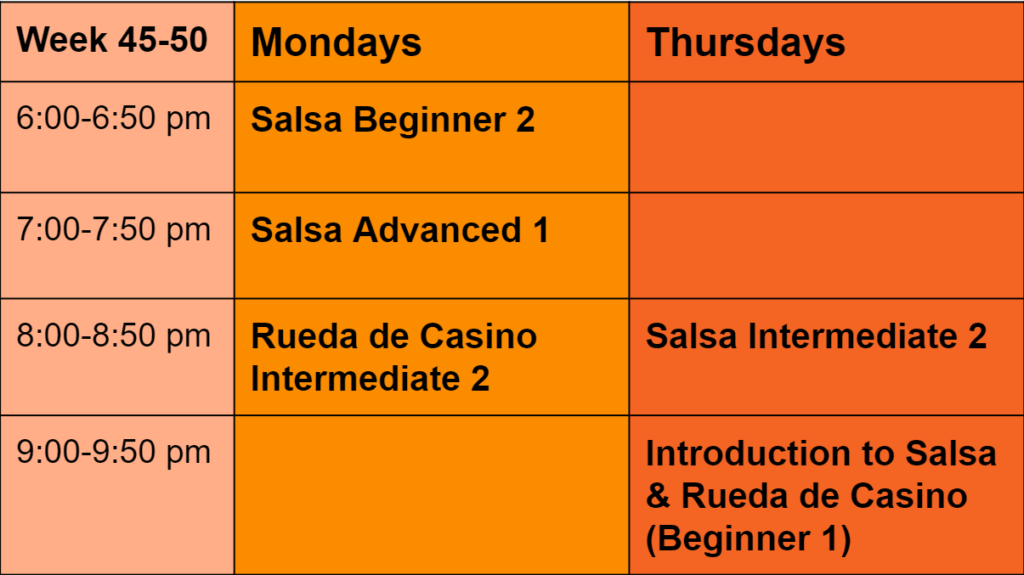 At La Candela, you'll find genuinely enthusiastic and happy instructors who are skilled at teaching dance, and who can explain and show steps, body movement and figures in an easy-to-learn and fun way, regardless of difficulty level. We use a structured teaching approach and methods that have been proven to work and produce excellent results for many years. We're also very good at creating a friendly and pleasant atmosphere in our classes, which creates a strong sense of community and belonging. A lot of our students find new friends among their class mates.