We offer classes, workshops and private lessons in Salsa Cubana (Salsa Cuban-style a.k.a. Casino) and Rueda de Casino.
Level definitions
We use the following levels, in which every level is a course with approx. 8 hours of dance lessons. A higher level builds upon skills from all levels below, except for the beginner 1 level that doesn't require any prior knowledge.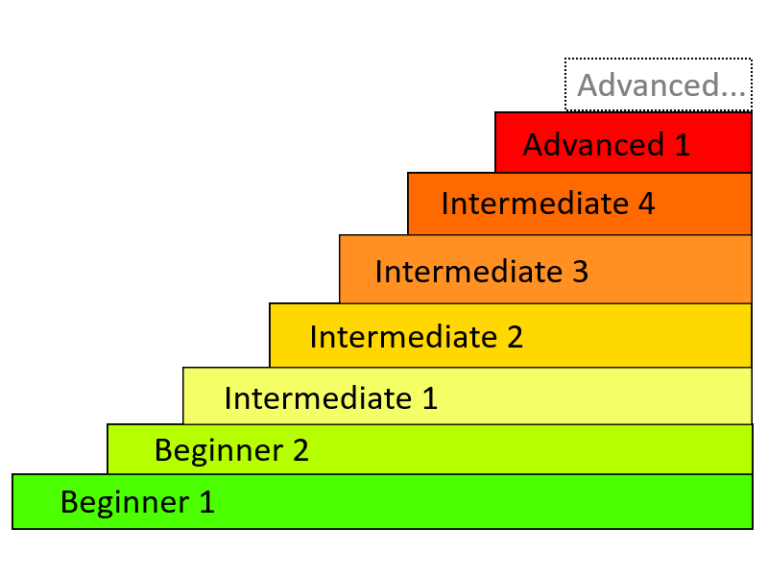 Level 1: Beginner 1 (1st level, no prior knowledge or dance experience required)
Level 2: Beginner 2 (Preknowledge: Beginner 1)
Level 3: Intermediate 1 (Preknowledge: Beginner 2)
Level 4: Intermediate 2 (Preknowledge: Intermediate 1)
Level 5: Intermediate 3 (Preknowledge: Intermediate 2)
Level 6: Intermediate 4 (Preknowledge: Intermediate 3)
Level 7: Advanced 1 (Preknowledge: Intermediate 4)
Level 8: Advanced 2 (Preknowledge: Advanced 1) etc.
Fall Schedule pt 2 – November – December 2021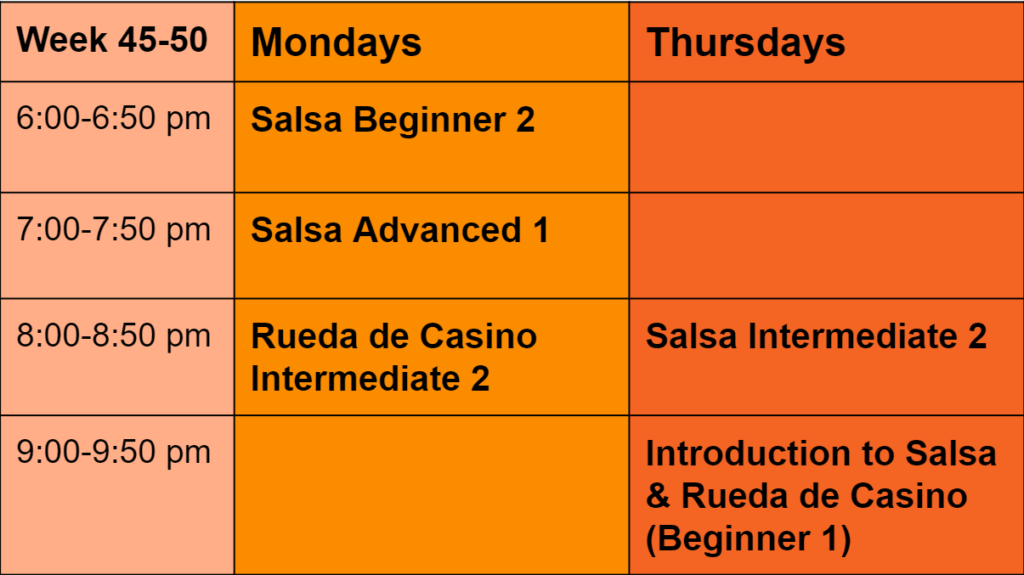 In the second Fall season of 2021 we offer: Introduction to Salsa, Salsa Beginner 2, Salsa Intermediate 2, Salsa Advanced 1 and Rueda de Casino Intermediate 2.
Learn more about our classes and sign up on our Swedish page.
Keep me posted!
If you'd like to get notified as soon as we add more classes, enter your email address below:

---